It was 2:34 in the afternoon; the skies were dark and I clearly heard the drip-drop of the rain on my window pane. With the combination of the sounds of rain pouring down and my brother playing his Play Station 3, not to mention with the volume up to its highest, I was
not
disturbed whatsoever.. Well, I was preoccupied, see. I had too much going on in my mind- like "
Butterflies in my stomach
", only they were recklessly flying around in my head. A lot.
I have encountered numerous battles here and there, and no not battles involving guns and other types of heavy, violent, flesh-killing machinery, no not that! The battles I am referring to are those regarding my family, friends, school, myself, and God. I am quite certain that I am not the best soldier out there, but surely I am on the
good
side, considering all the determination I have brought along with me, as well as the temptations rejected that would probably destroy me- inside and out.
This year, I will be be facing a
ton
of requirements and very important matters that are of concern with my health, my family, and my future. Honestly, I have no idea on how to get through all of these challenges at the same time. I cannot say the phrase that is very common when it comes to being pressured, "Take it one step at a time."; no, I most certainly cannot. I cannot start off with this, and leave that behind, waiting for its turn. No, not ever. I must learn to multitask.. More. So much MORE.
Reading is just the cherry on top of a.. uh.. An ice cream scoop. Oh, and the chocolate flavored one. That's one of my favorites. Anyway, I love reading, and as advantageous as reading is, I took the chance and read my old book that has once pulled me up when I thought that my problems have won over me.
Hah! Take that, problems!
These 2 books are just amazing. I have read both of them way back, and I am about to read them once more, to prepare myself for the battle that is yet to come.
I am pretty sure that the saying "Do your best and God will do the rest" is very popular when we were still in Grade school, some during high school. You know, those dedications and favorite quotes you put in autographs. Admit it. Just because I highlighted the phrase "LET HIM WIN IT FOR YOU" on the photo above, it does not mean directly that we should do nothing and leave it all to Him. We should do our part- Reach for the sky! Until what we can take, and when we do, He will see how sincere and determined we are, and that is when He comes in to help us, and my dear readers, He helps us very very well. <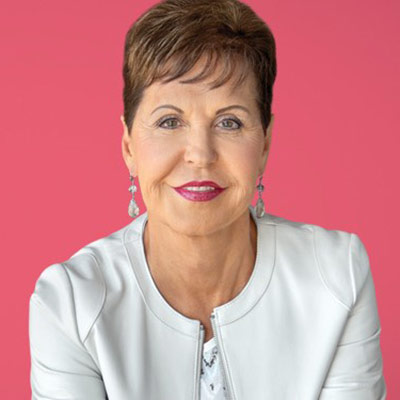 PHOTO FROM ITICKETS.COM
Joyce Meyer is an inspiration to both the young and old; her books represent such dedication and sincerity that the readers would be one with the book- one with the author.
To sum everything up, I am still in the stage where I gather up the "equipment" needed to survive this battle, and to come out stronger than ever, with the right amount of pride and a whole lot of faith to carry along with me. I am very confident that He is by my side, and that I am not facing this battle- this wonderful battle alone.


JOYCE MEYER CLICKABLES:

WEBSITE

|

FACEBOOK

|

TWITTER






QUESTION

FOR YOU:
How do you cope up with problems?